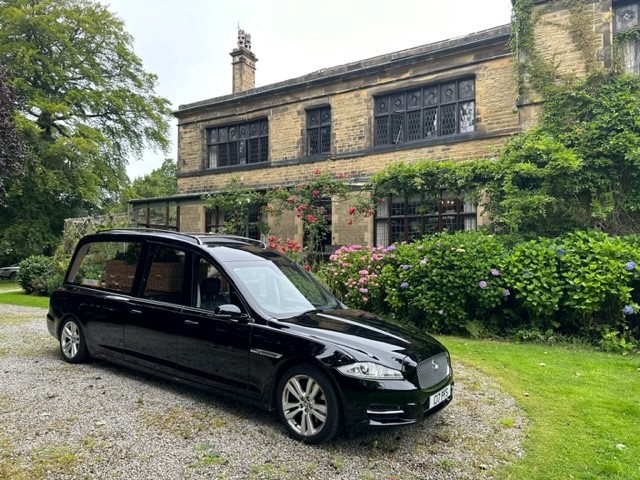 Here at Pearson Funeral Service, we offer a wide range of funerals which are tailor made to your individual requirements. One of our local cemeteries used is Rose Hill Natural Burial Ground.
Rose Hill Burial Ground in Huddersfield is a tranquil and serene cemetery that offers a peaceful final resting place for individuals in the local community. Located amidst the rolling hills and picturesque countryside of West Yorkshire, Rose Hill provides a beautiful and serene setting for families to honour and remember their loved ones.
Rose Hill Burial Ground has been serving the Huddersfield community for many years. The cemetery is thoughtfully designed to blend harmoniously with its natural surroundings. Lush greenery, vibrant flowers, and majestic trees create a peaceful atmosphere, offering solace and comfort to visitors.
One notable aspect of Rose Hill is its commitment to providing eco-friendly burial options. The burial ground embraces the principles of natural burial, promoting sustainability and environmental preservation. Families have the opportunity to choose from a variety of environmentally conscious burial options, including biodegradable coffins and markers, ensuring that their loved ones are laid to rest in a manner that supports the health and well-being of the earth.
The staff at Rose Hill Burial Ground are dedicated to providing compassionate and personalised support to families during their time of loss. They understand the importance of creating a meaningful and fitting tribute to those who have passed away. From assisting with funeral arrangements to offering guidance and support, the staff at Rose Hill strive to ensure that each family's wishes are respected and honoured.
The cemetery also offers a peaceful room for funeral services and remembrance ceremonies. This quiet and reflective space provides a comforting environment for families and loved ones to gather and pay their respects. The chapel's serene atmosphere, combined with the natural beauty of the surroundings, creates a memorable and heartfelt experience for all who visit.
Rose Hill Burial Ground in Huddersfield has become a cherished place for local families to remember and celebrate the lives of their loved ones. Its commitment to sustainability and its dedication to providing a peaceful and natural environment for burial have made it a popular choice for those seeking an alternative to traditional cemeteries.
As a place of solace, reflection, and remembrance, Rose Hill Burial Ground stands as a testament to the enduring bond between nature and the human spirit. It offers a tranquil sanctuary where individuals can find comfort and peace, ensuring that the memory of their loved ones lives on in a beautiful and serene setting.